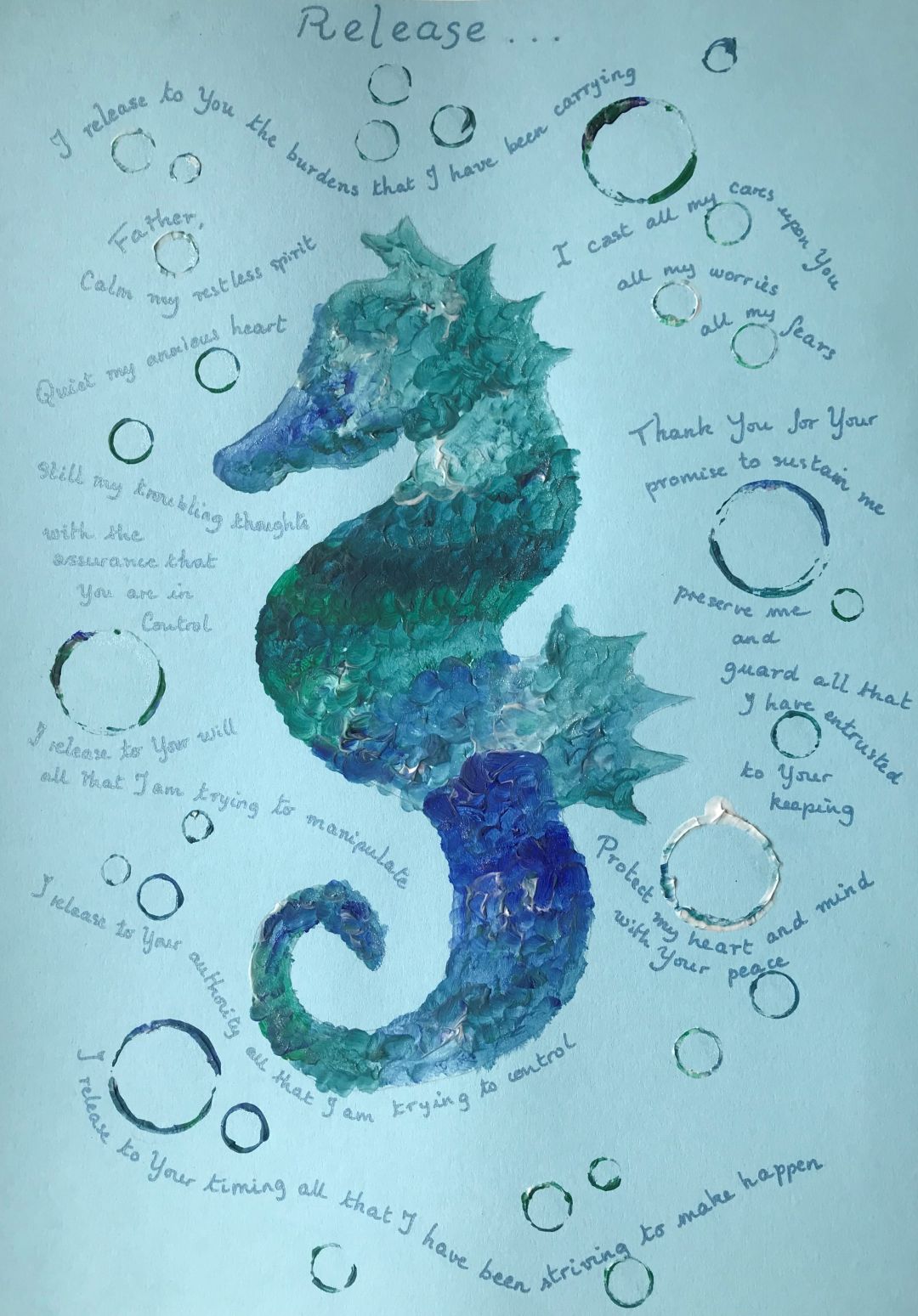 My young daughter wanted to paint during half-term, so we sat at our kitchen table with paper, brushes and paints. Together, as if suspended in time, we focused on our projects. I wanted mine to be a prayer, and I did not even know the reason I chose what I chose to paint and which way the painting would go. I simply let myself be immersed in the presence of God.
A seahorse slowly emerged on the picture, then some bubbles and finally some words that Lorraine had given me a while ago at the Living Well and that I had kept on my fridge. It is only when I reflected on the final picture afterwards that I truly understood what a special moment God and I had shared.
The seahorse at the centre? Seahorses are the only animal species where the father gives birth. The Father.
The bubbles? The air that fills our lungs and gives us life and sustains us. The Spirit.
The words dancing around the page, filling all the spaces around the seahorse and between the bubbles. The Word, Jesus.
This unusual representation of the Trinity which was created as I painted-prayed holds for me powerful healing and a strong sense of wholeness. Each time I read the words, I remember a precious time spent with God and it feels as if the Lord is offering them to me afresh. I am definitely not an artist, but this was a beautiful way for me to spend time with my Lord.
As I offered Him a gift on a piece of paper, He gave me so much more …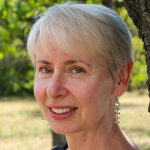 Annelise
Administrator at The Living Well