Book online via our eventbrite page or contact the administrator.
Download the 2022 programme as a pdf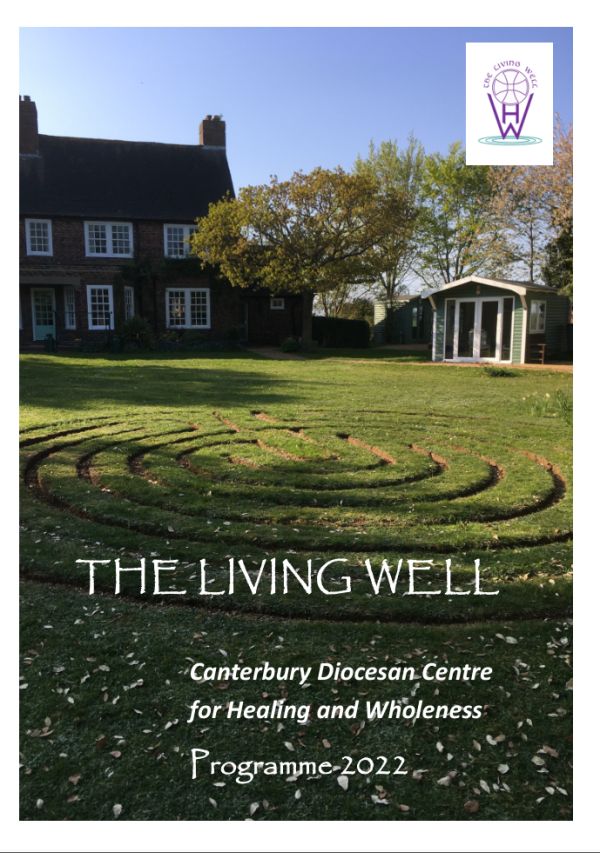 Deeper Healing Days
Deeper healing is the experience in which the Holy Spirit restores health to the deepest areas of our lives by dealing with the root cause of our hurt and pain.
Many of us continue to recycle or repeat hurts we have received over the years.  A Deeper Healing Day enables us to be listened to and prayed with in order to bring release and peace through prayer.  It is not counselling but is an opportunity to listen to ourselves and God in a safe and welcoming place where confidentiality will be respected.
We will do our best to create a safe place, a quiet place, a place to assist your own healing journey.  You will never be asked to do anything that will make you feel uncomfortable.
During the morning each person sees one of the prayer ministry team for up to an hour.  After you have been seen you may want to reflect on what has been shared – to read or just enjoy the space and rest awhile.
In the afternoon you will meet again with your prayer minister and other members of the team who will pray with you.  Team members may receive a scripture verse or some helpful words but only you can tell if these are relevant to your own situation.  The day will finish with worship.
Numbers are very limited for Deeper Healing Days and the full cost will be required to ensure your place.  There is sometimes a waiting list.
Quiet Days – Lunch and refreshments provided
Quiet Days on different themes include worship, some input and silence to enjoy the space in the house and garden.
All these days run from 10.00 am to 4.00 pm. Numbers are limited.
Use of the House and grounds for individuals
Individuals or groups are welcome to spend time in the house or garden rooms, for retreat and quiet space, groups can also request facilitation by the chaplain.
Please bring your own lunch. Refreshment facilities in each room.
NHS Nourishment Days & Key Workers Kindness Days:
Offered free to those who have worked in these sectors during the past months caring for us all – thank you! A time of peace and rest, with lunch and an opportunity for sharing your experience with others in a confidential setting. A time for individual listening and prayer if you would like it and individual free space. For those of faith and of none – all are welcome. Spaces limited, please book early.
Clergy Oasis Days and Readers Refreshment Day
Days to offer quiet and reflective time in a safe place, with worship and time with a chaplain if required. Numbers are limited.
Hub Days
Prayer for healing is brought by our team to parishes across the diocese, please book an appointment for listening supportive prayer through the Hub contact in your area —see listing in programme.
Listening, Healing Prayer with chaplains (Tuesdays and Fridays)
You can book 90 minute appointments with two persons praying for you – this allows for 45 minutes of listening and prayer and 45 minutes of the use of the garden /garden rooms afterwards for rest and reflection. Contact the administrator by email to book.
Suggested donations
| | |
| --- | --- |
| Deeper Healing Days | £35 |
| Quiet Days | £25 |
| Individual use of the house | £15 |
| Group use of the house donation | £10 pp |
|  a/a with facilitation | £20 pp |
| Clergy Oasis Days and Readers Refreshment Days | £20 |
| Hub Days & NHS & Key Worker Days | FREE |
| | |
| We accept various methods to receive donations, for more details click here | |