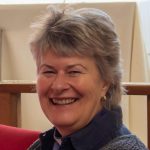 Reverend Lorraine Apps-Huggins, Lead Chaplain at The Living Well, was born in Broadstairs and came to know Jesus Christ through the ministry of a welcoming urban church who believed in the transformative work of Christ in the lives of individuals.  Her decision to follow Christ came during an Alpha Course in 1995 and her development as a disciple was encouraged by personal experience of the healing and restorative grace that is found in Christ through prayer, God's word, worship and the action of the Holy Spirit.  Discovering God the Father's consistent and eternal deep love for each one of us was both revelatory and releasing.
Lorraine, ordained in 2010, has a passion to see others helped by the reconciling and healing presence of Christ with prayerful, pastoral care as a bedrock for this ministry.  She was previously employed in a rural parish ministry as her husband also prepared for ministry.  They have been married for 15 years and have an amalgamated family of four and are grateful to have known God's love, provision and guidance throughout the years.  Lorraine enjoys art, music, family, friends, the great outdoors and time spent with God.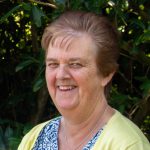 Mrs Hilary Hills is an Assistant Chaplain of The Living Well. She was born in London and moved to Kent aged 11. It was at her local parish church that she met Jesus and was confirmed in 1971.   She also met her husband there and they were married in 1980.  They have three lovely children who are all married and four grandchildren all of whom are such a joy and blessing to them.
Hilary has always been involved in her local church and through this was led by God to pursue some leadership in prayer, pastoral care and healing and wholeness. She loves people and thrives on serving others! Her professional working life has been spent in education where it has been a thrill to work with other professionals, parents and carers to nurture and develop the innate potential of every child that she has come into contact with.  She says that it has been, and continues to be, a real privilege.
Hilary has been involved at The Living Well since it began and is thrilled to be able to devote some more time to this now, in response to God's leading and guiding.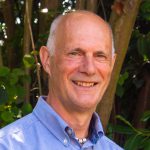 Mr Ray Horton is an Assistant Chaplain of The Living Well.  He has lived locally all his life, and became a Christian in his late teens. He is married with two children and two grandchildren. Ray worked for Pfizer for many years, taking a small break to be a teacher, but soon returning to Pfizer, from which he retired in 2015. He has been involved in a local church for many years particularly using his gift as a musician to help lead worship. Ray broadened his ministry and his own spiritual development within the church through the leading of home and study groups, and Alpha courses.
Since retiring Ray took a break to seek God for future direction and found himself in Wales at a Christian retreat centre where he received training in their prayer and blessing ministry. Also, in Wales Ray was on the leadership team for a small group that led a worship and prayer ministry. In addition, Ray also felt led to undertake a formal study of Theology, and to lead a local mid-week congregation.
Ray is excited about this next step of his journey to serve at The Living Well. He is looking forward to sharing God's love and blessing with those who come to receive God's healing and wholeness for their lives.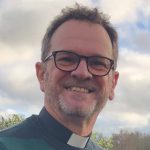 Reverend Rex Morton is an Assistant Chaplain of The Living Well. He was ordained in Bury St Edmunds in 1998, it was there that he served his curacy. Rex is married to Sarah; they have four children.
The call to ministry meant selling Rex's barber shop and home and moving with his family to Nottingham to train for ministry. In 2001 they moved from Bury St Edmunds to North London, so the country people moved to the city! Twenty years of church leadership followed a happy and busy time.
As a boy Rex had spent many happy summers on his aunt's farm near Dymchurch so it was easy for God to call them to this part of the world and to leave London. They made their home in Snowdown, a place where their children, now grown up and four granddaughters could visit, where Rex could have his small woodwork workshop, and a place where his golf swing could be practised. Rex has been attending services at The Living Well for over 4 years and is excited now to be invited to be part of the team.
The Trustees of the Living Well are:
Mr George White – Chair
Reverend Lorraine Apps-Huggins
Mr David Harries
The Reverend Peter Ingram
Mr Paul Willett
The Reverend Estella Last
Our Patron is the Rt. Revd Rose Hudson-Wilkin,
Bishop of Dover and Bishop in Canterbury.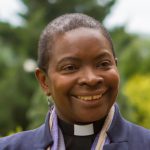 The Living Well Policies are found here.
Our Data Consent Form is found here, please fill in and send it back to us via email.
Our team notes are here.