Do not be afraid, He is risen, go and tell
The angel said to the women, 'Do not be afraid, for I know that you are looking for Jesus, who was crucified. He is not here; he has risen, just as he said. Come and see the place where he lay. Then go quickly and tell his disciples: "He has risen from the dead and is going ahead of you into Galilee. There you will see him." Now I have told you.'
Matthew 28:5-7 .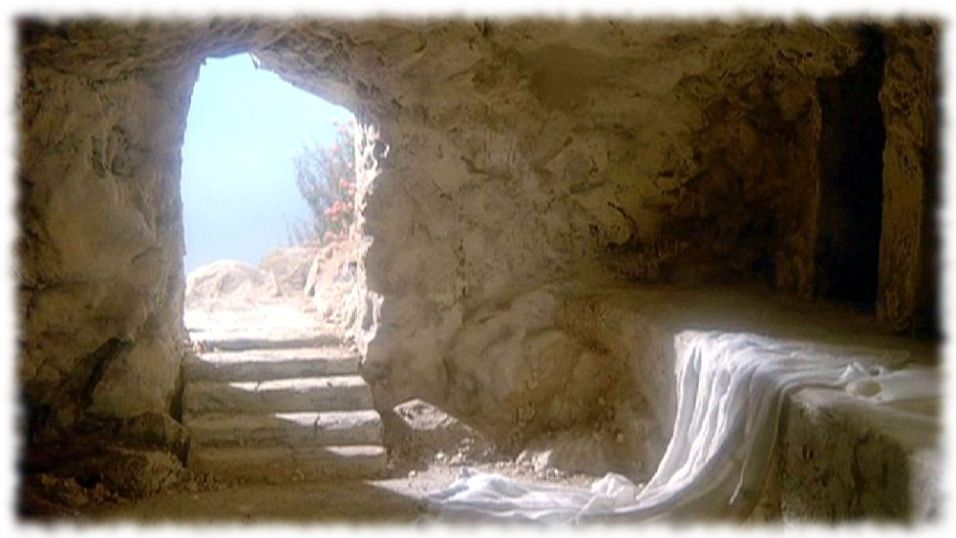 When angels brought messages concerning the birth of Jesus, we hear them say; 'Do not be afraid.' Here too, at the resurrection of Jesus, the angel tells the women; 'Do not be afraid.'
When the women went to the tomb of Jesus, they went to remember, to weep and to mourn; to grieve the one they loved. They certainly didn't expect to encounter an angel. It's little wonder then that the angel told them, 'Do not be afraid.' It was a natural response, to be afraid, given all that had happened. For us too, it is understandable to be afraid, at least at times, when life around us is anything but normal right now. Therefore, the assurance of the message of the angels; 'Do not be afraid,' speaks to us.
The women were invited to 'come and see.' They went and looked in the tomb where they thought Jesus would be – only to find it empty. That must have added to their fear and confusion about what was happening. They didn't understand that this was the fulfilment of God's promise; of Jesus teaching about himself, 'He has risen, just as he said.' Now is the time to celebrate new life, eternal life, life in all its fullness. Death has been defeated.
When we come to the risen Jesus, He will help us to overcome our fears. In the song 'Praise is Rising,' there is the line 'In Your Presence all our fears are washed away.' Let's spend time in the presence of the risen Jesus and allow His gift of life and grace to embolden us.
The women were instructed to 'go and tell' the disciples. They set off and Jesus met them on the way. When we meet the risen Lord, we are empowered and enabled, ready to go and tell. We take a risk, a step of faith, and we find Jesus has gone ahead of us. He meets us on our journey.
Do not be afraid.
Come and see, He has risen just as He said.
Go and tell.
May the risen Jesus meet you where you are, enfold you with His presence, and empower you to be His disciples.
With love and the blessing of Easter from all at the The Living Well
Ray
Assistant Chaplain at The Living Well
He is Risen; He is Risen indeed. Hallelujah.