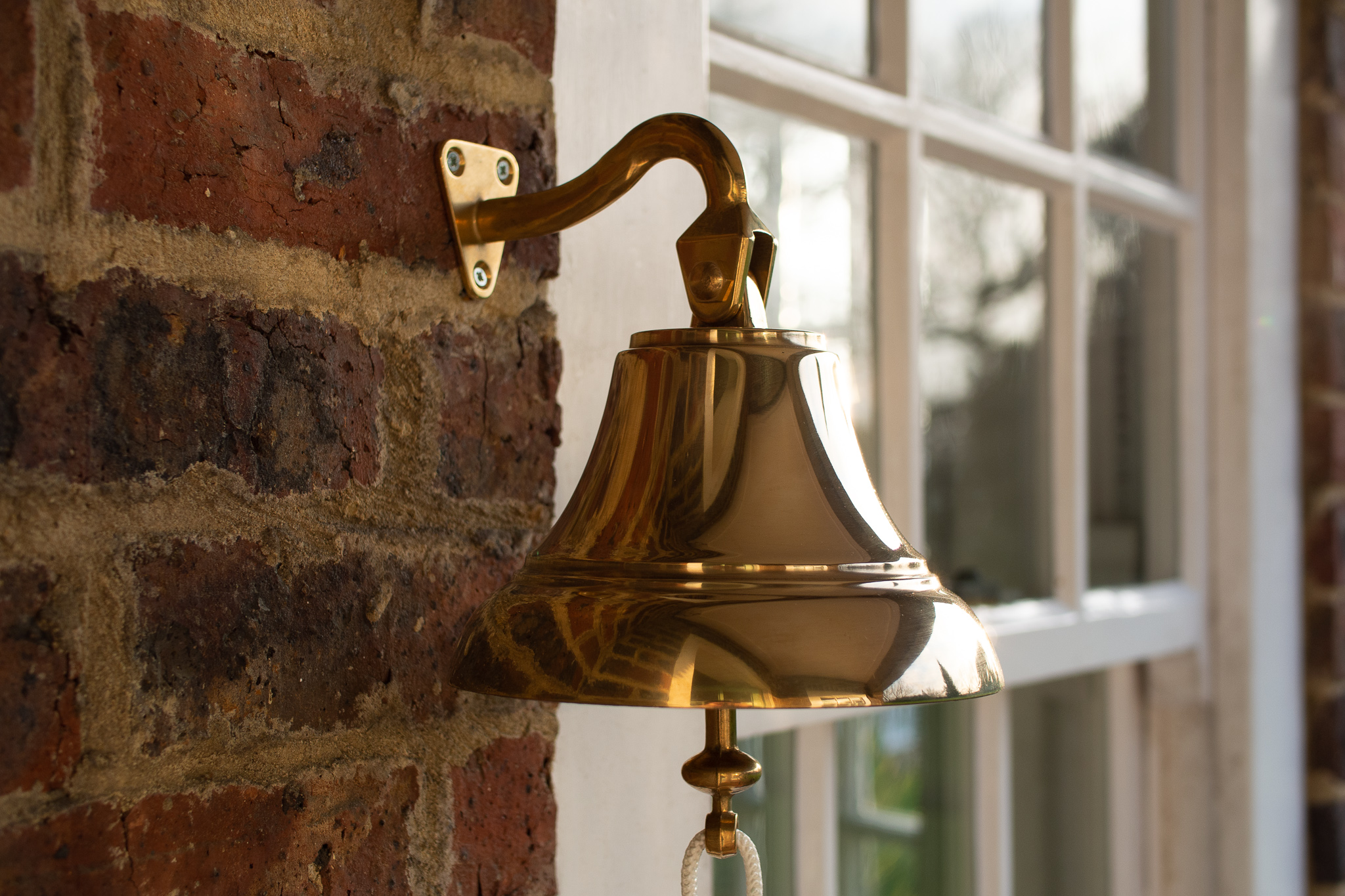 Oranges and lemons sing the bells of St Clements…
Let the bells ring out for Christmas…
I hear wedding bells ringing…
For whom the bell tolls…
Bells play a significant part in many of our feasts and ceremonies in this land and beyond, in all kinds of institutions – schools, military, faith – and are used for purposes of alarm as well as a call to prayer, news or celebration.
The Living Well has been gifted this stunning nautical bell, which is positioned purposefully just outside our chapel door. When we hold Thursday morning worship or we have groups in the house there are opportunities for individuals to take 'time out' in reflection and prayer. As the weather improves the garden becomes a popular place to sit and contemplate, and our garden cabins have always been popular. So to be able to ring this bell to call our guests back to the chapel to continue in worship is a practical help as well as an item of real beauty… with a very pleasant tone… and what a photo!
I attended for a few years a small group who practiced meditation in a tiny rural church. We were a mixed bunch, some Christian, some Buddhist, some simply silence lovers…we would be given a passage some few days previously to read and opportunity to discuss it was given. But the real treat and joy was to sit with each other for 30 minutes silence. At the end of the silence two tiny bells were rung together, breaking the silence yet without clamour or clanging and the difference in mood and spiritual uplift amongst us was always redeeming. I thank God for those times.
We will ring our bell three times when we are calling guests back together – why 3 times? Because you may not hear it the first time, because it is a good number according to our Trinitarian God, because it's great fun ringing it, and because it sounds so glorious…. the angelus is ringing out, ringing out for love.
A further photo will come of our new garden cabin which is erected and in the process of being furbished and hopefully ready by Easter. With a view across the fields, I think it will make the perfect place for 30 minutes silence.
Rest and be renewed, for in Him is all our confidence and our strength.
Springtime blessings of light and clarity,
Lorraine