Genesis 28:11 -22 Jacob's Dream at Bethel – adapted
Jacob reached a certain place, he stopped for the night because the sun had set. Taking a stone, he put it under his head and lay down to sleep. He had a dream, he saw a stairway resting on the earth, with its top reaching to heaven, and the angels of God were ascending and descending on it. There above it stood the Lord, and he said: "I am the Lord, the God of your father Abraham and the God of Isaac. I will give you and your descendants the land on which you are lying…. all peoples on earth will be blessed through you and your offspring. I am with you and will watch over you wherever you go, and I will bring you back to this land. I will not leave you until I have done what I have promised you."
Jacob awoke from his sleep, he thought, "Surely the Lord is in this place, and I was not aware of it." He was afraid and said, "How awesome is this place! This is none other than the house of God; this is the gate of heaven."
Early the next morning Jacob took the stone he had placed under his head and set it up as a pillar and poured oil on top of it. He called that place Bethel…
Then Jacob made a vow, saying, "If God will be with me and will watch over me on this journey I am taking and will give me food to eat and clothes to wear so that I return safely to my father's household, then the Lord will be my God and this stone that I have set up as a pillar will be God's house, and of all that you give me I will give you a tenth."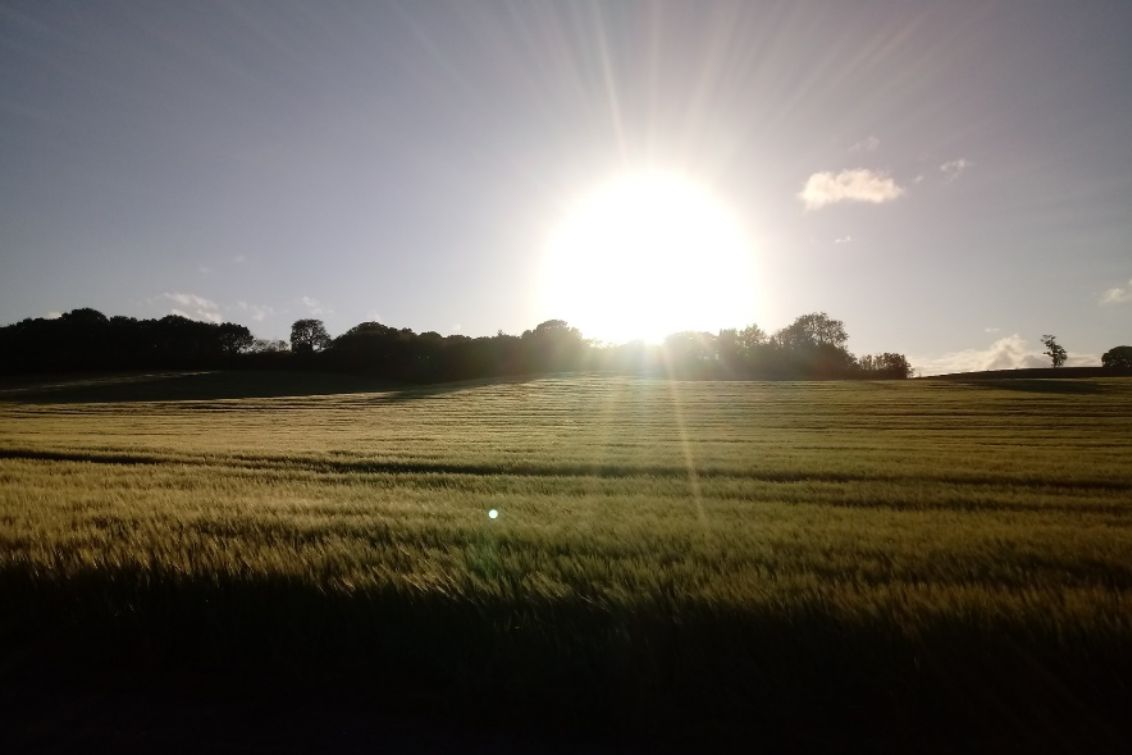 After an early morning waking phrase of 'First Golden Room', some weeks ago I have continued wondering about the unexpected phrase during these obscure days. Are there second and third Golden Rooms with God?
I think there are.
I know in my heart there will be much we have learnt and are grateful for in these days, for instance the extreme beauty in the created world around us. And yet these joys have often been tinged with deep sadness, with a lump in my throat, and an awareness that all is not well – like never before – due to the enormity of the death toll, and the excruciating impact I am not always able to say with all of my heart 'I rejoice in God my Saviour'.
The disturbing aspects of the experience have meant that I have wrestled with my faith, my understanding of God and His action in the world – perhaps you have too?
I know God does not give up on us and so whilst I wrestle, I recall biblical stories of great help.
I recall how Jacob had an uninvited dream of heaven's staircase in an unexpected place and awoke saying 'surely God was in this place and I did not know it', so he set up a memorial, his stone pillow became a marker for the experience. In Genesis 32:1-32, a short while later, Jacob wrestles all night with the Angel of the LORD, waking with a dislocated hip from the struggle in the dark hours of night.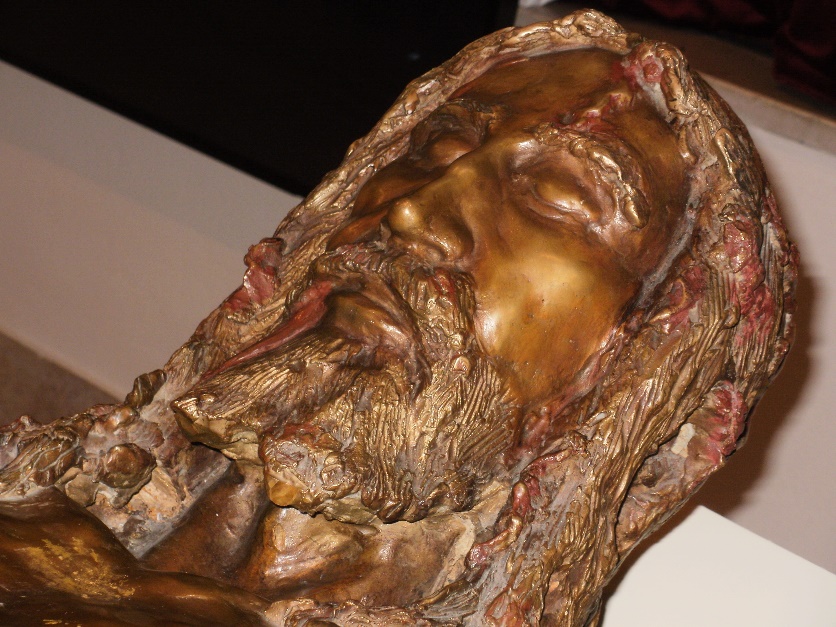 (I awoke this week thinking someone had stolen my pillow – but actually I was feeling the duvet and thinking it was just the pillowcase without any foam! Not quite the same, but the night hours can bring both distortion and revelation.)
I also recall how in the 4th watch of the night, at the last conceivable night hour, just before dawn, (the 'Point Vierge' as Thomas Merton names it), Jesus comes to the frightened and weary disciples. They are struggling in a boat against a storm on Lake Galilee, initially in their physical and emotional exhaustion they think they are seeing a ghost –Jesus comes and speaks saying 'take heart, it is I, do not be afraid'…..the winds cease and He brings them to a safe haven. (Mark 6:49-50)
So is there more than one Golden Room with God?
If these Golden Rooms represent places of His Presence, of His teaching, of His healing, of His goodness, of His givenness, of His heavenliness then the City of God brought down from heaven described in the Book of Revelation says the whole city is made of gold – the walls, streets, buildings are of transparent gold.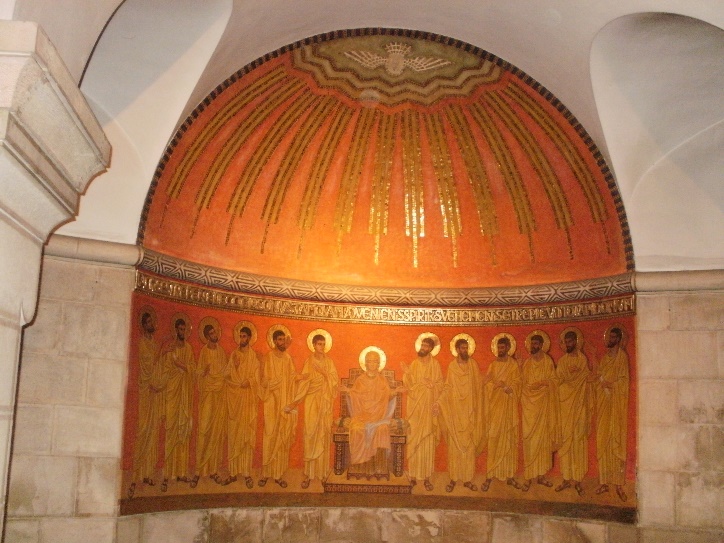 We my friends, walk these heavenly streets as children of God, we explore the city, find the rooms, the many mansions that Jesus prepares, find the rich seams of gold in God's Word, pan the Waters of Life for those nuggets of gold through prayer, receive the goodness and love of God as His Spirit leads us to mine unexpected places in uninvited times – surely God is in this place and we did not always know it…this is the gateway of heaven….
Rev. Lorraine Apps – Huggins.
Chaplain