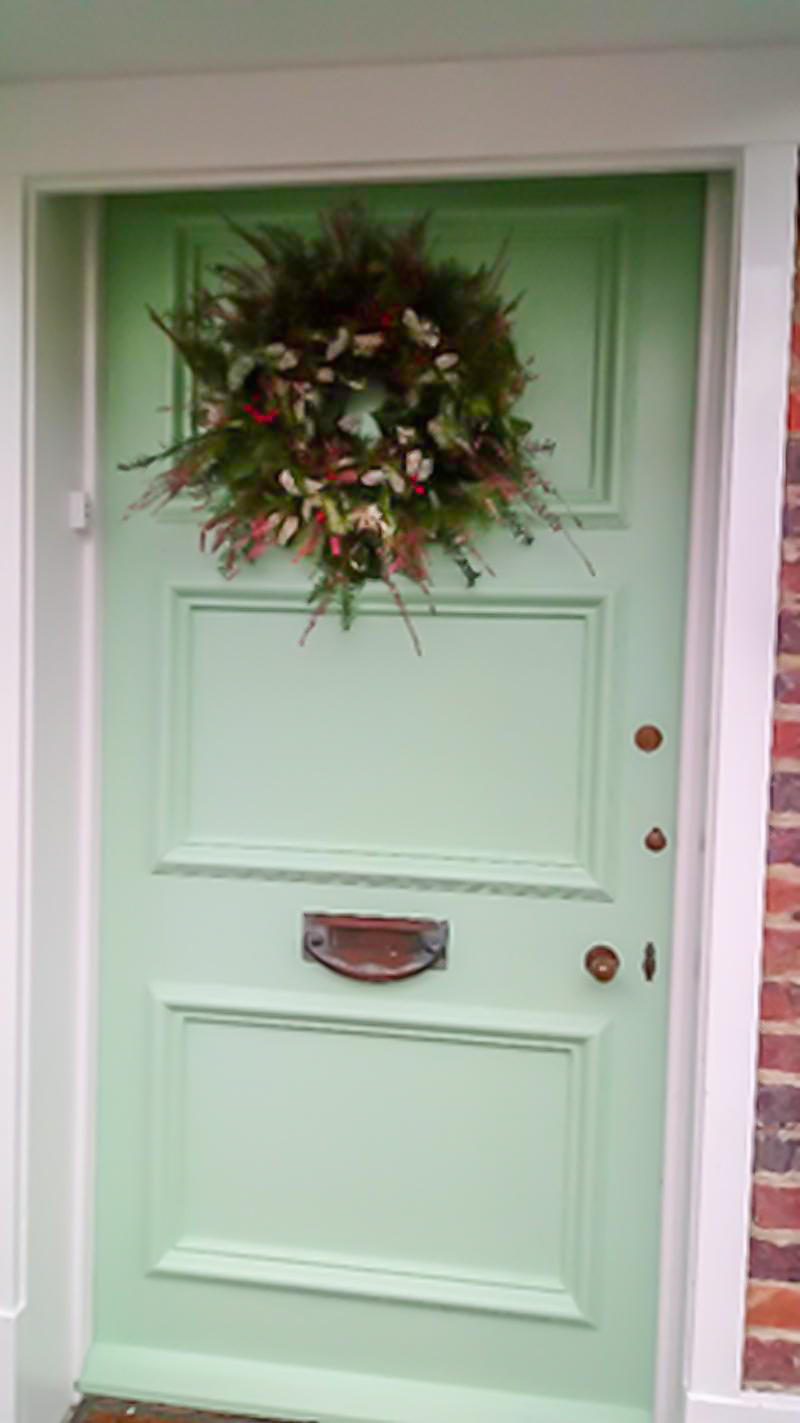 Blessed Assurance, Jesus is mine! O what a foretaste of glory divine!
I know one thing: God is the same yesterday, today and forever. It is us who change/ waver/ wander off… we can rely utterly on His steadfastness.
Angels, descending, bring from above echoes of mercy, whispers of love.
I know another thing: Our God is a communicator, a sender of messages, a bringer of love…. seek Him with all your heart and you shall find Him.
Watching and waiting, looking above, filled with his goodness, lost in his love.
I know one other thing: His presence by His Spirit is with us and coming in yet greater fullness….
I might hope that by now I would know more about faith in God than I actually do, but I am blessed by the assurance that He is steadfastly communicating with us, hears our prayers and is emerging to us yet more apparent all the time….and for this reason I keep chasing after Him, and I hope you do too.
Be assured that whilst our door at Nonington (photo of fabulous Advent wreath from last year!) will be closed over the Christmas period from December 23rd until January 5th 2021 we will be looking forward to welcoming the New Year in with prayer appointments, individual retreats, worship and whatever else we are able to offer; be it online or person to person; and we will continue to pray and trust in God for His provision of healing and comfort for all that lies ahead of each one of us.
Our love and prayers continue over this Advent, we are available, do contact us if you need our help.
Peace to you,


Immanuel – God is with us!