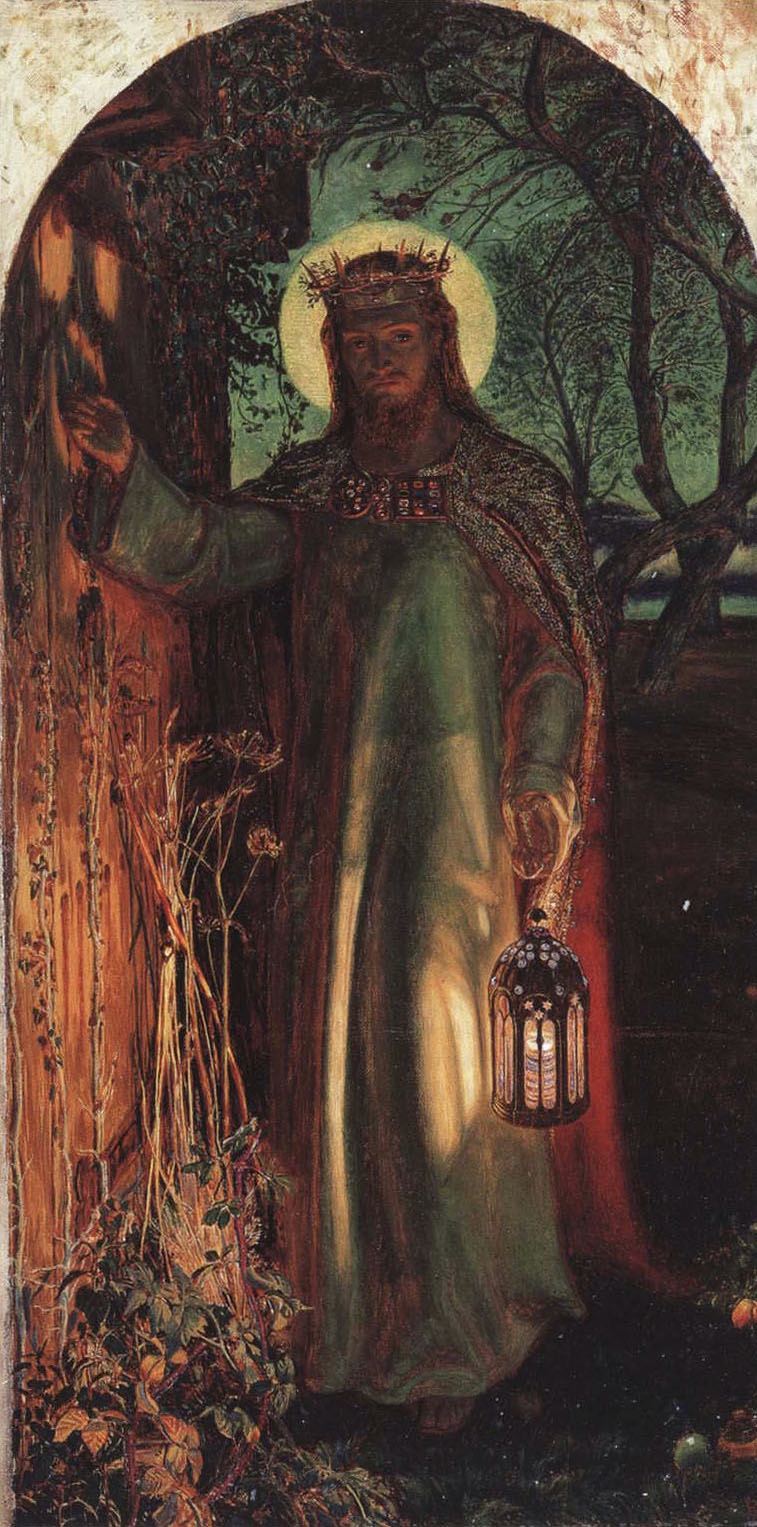 Here I am! I stand at the door and knock. If anyone hears my voice and opens the door, I will come in and eat with them and them with me. (Rev 3: 20)
Christian art is well established and used to enhance our worship, though admittedly some of the more contemporary pieces can be rather controversial. When our church held Alpha courses, we used to give each participant a copy of the picture 'The Light of the World' by Holman Hunt. It depicts Jesus knocking at the door, but there is no handle; therefore, the door must be opened from the inside. The invitation is to each of us, but we must let Jesus in.
It is thought that Hunt himself encountered Jesus during his creation of this picture; in fact, Hunt said that it was painted by 'Divine command.' The scripture represented by the picture was added to the bottom of the frame so the viewer could associate and contemplate the image with the word, helping the viewer to see God, to remember, to pray, to have an intimate one-to-one encounter. As such it became used as an evangelistic tool being placed in an engraved form in thousands of homes and schools.
As Hunt's relationship with Jesus grew so did his understanding that Jesus' invitation was for all people everywhere, nobody was excluded. To this end, Hunt made changes to his original painting of 1853, making two further versions. To the final one of 1904 he added six pointed stars and crescent moons, symbolism from Judaism and Islam to demonstrate the inclusivity of the invitation. This painting toured the British Empire and, reaching millions, was thought to be the most viewed artwork of its time. It now hangs in St Paul's cathedral where it continues to speak to many.
'The Light of the World' appeared during a time of darkness for many. The advancement of technology was changing the way people lived and challenged biblical thinking. Hunt was a devout Christian and his painting reflected his faith. 'The Light of the World' reflected the spiritual truths that Hunt could see crumbling around him and portrayed the unmistakable message of salvation that the public were most able to resonate and empathise with.
As I write this we are living in difficult times, challenged by the pandemic and other world issues such as migration and climate change. Yet there is a light that shines in the darkness; it is the light of Jesus, The Light of the World. His invitation is as true today as it ever was. Let us answer his call and let him in, perhaps for the first time, perhaps afresh.
Lighten our darkness O Lord, for we believe and trust in you.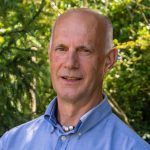 Ray
Assistant Chaplain