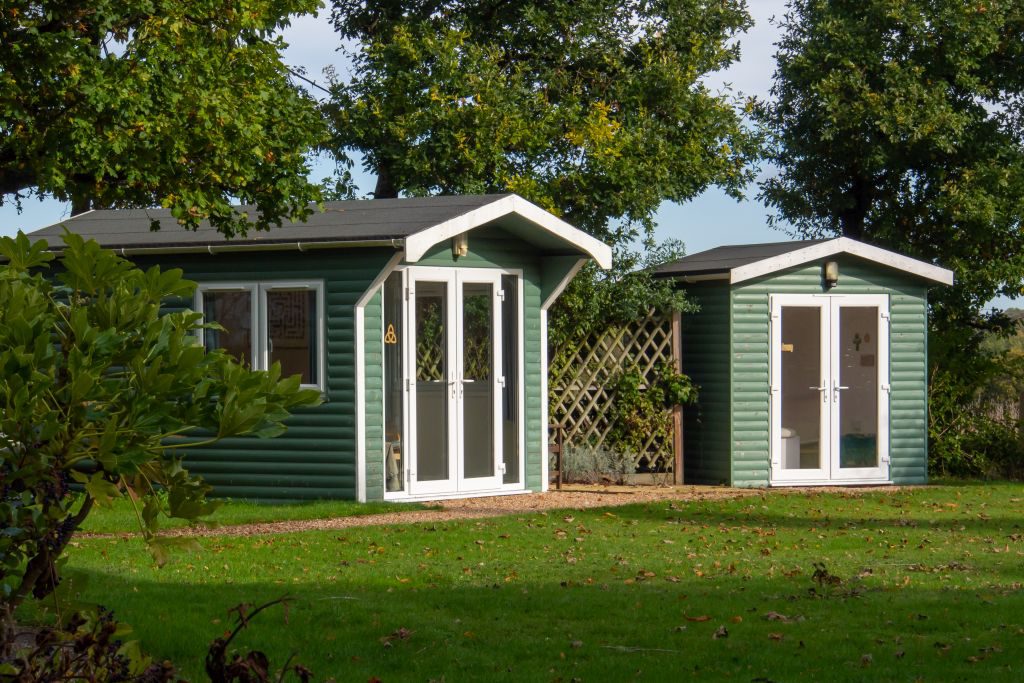 Our huts, Trinity on the left and Julian on the right, scroll down to see our third hut.

The house can be used by those who wish to make a day's retreat on their own. A tray of tea and coffee will be provided in an individual room.  Our heated huts within the grounds may also be booked for quiet reflection time.
It is also possible for parish groups to use the house for a Quiet Day or for a Healing Day. It may be possible for a Living Well team member to facilitate/lead a day if it is appropriate or for the group to make their own arrangements.
The suggested daily costs per person are:
Whole Day, Unfacilitated – £15
Whole Day, Facilitated – £20
Half Day, Unfacilitated – £10
Half Day, Facilitated – £15
Here is the typical shape of a facilitated Quiet Day:
10.00 am
Arrival, welcome and coffee
10.30 am 
Introduction to the day, followed by first talk and personal reflection time
12.30 am    
Lunch
1.15 pm
Worship, followed by second talk and personal reflection time
3.15 pm
Closing worship
3.30 pm 
Tea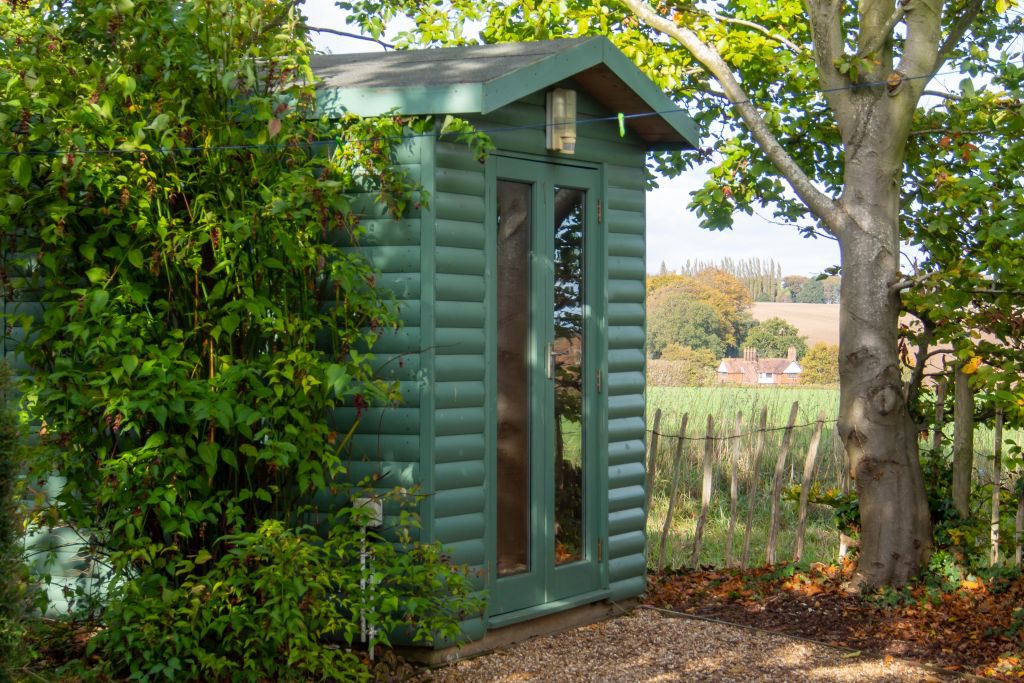 The Hut