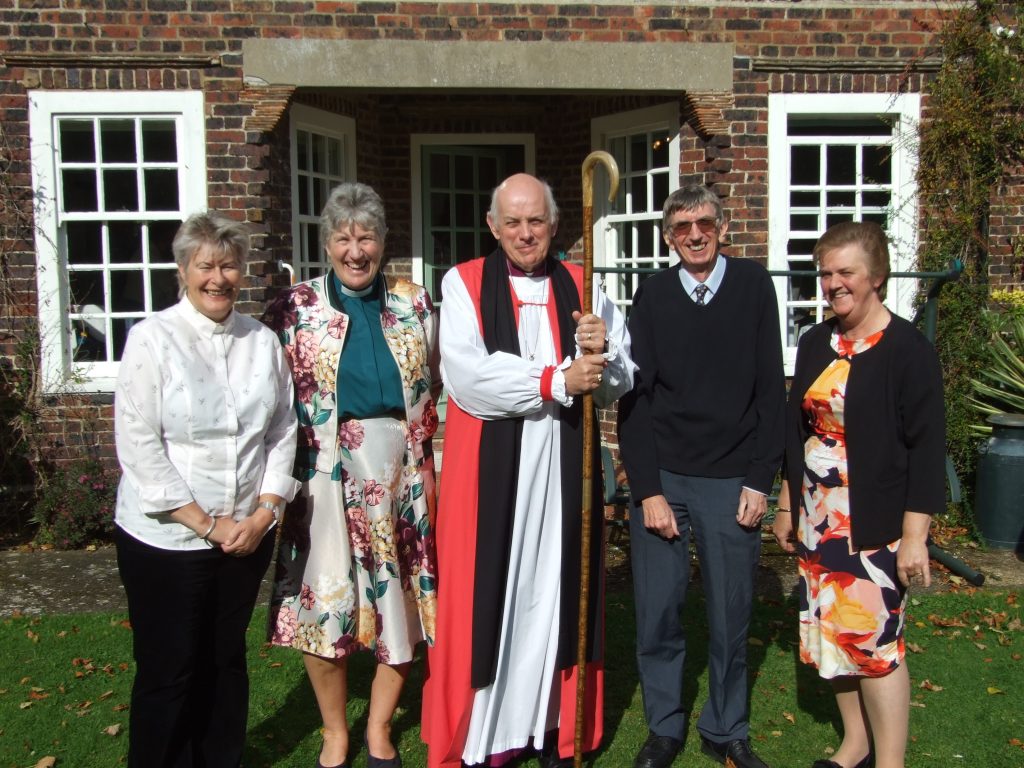 It was a great occasion here at The Living Well on 5th October 2017 when Bishop Trevor licensed Reverend Lorraine Apps-Huggins as Assistant Chaplain.  Lorraine was well supported by the churchwardens of her previous parish, her family and Trustees of The Living Well.  The reading she had chosen for the occasion was Ephesians 1:3-14.
Bishop Trevor thanked the Trustees for their support and 'holding' of the work of The Living Well.  He also thanked God for the physical presence of the Centre acknowledging it as holy ground, saying that whenever he pulled onto drive he knew he was in a holy place, somewhere that God can be found.
Speaking of the work carried out at The Living Well Bishop Trevor continued to talk movingly of the way in which we are marked with the seal of the promised Holy Spirit and are called to stand alongside those who have questions and are hurting.  He also made comment upon the condition of our world including the recent Las Vegas murders, the way our minds cannot comprehend such atrocities and that we must look to God for understanding.
Bishop Trevor illustrated that Christ's suffering is indicative of God identifying with us specifically referring to the wounded hands and feet of Jesus.  He highlighted the reconciliation present in the Cross enabling us to make some sense of our lives and explained that an understanding of such wounded-ness within us, as well as within the world, enables us to share in the healing love of Christ.  He reminded us that our hearts will be broken as we listen to the brokenness of others, all of which we do with the lavish generosity of God's love.  God comes to disturb our lives and in so doing rouses us to action.  Ultimately it is Holy Spirit's power, not our own, at work in the healing ministry.
We are sure that everyone present at the service was both affirmed and encouraged by Bishop Trevor's words and we very much look forward to working with Reverend Lorraine.